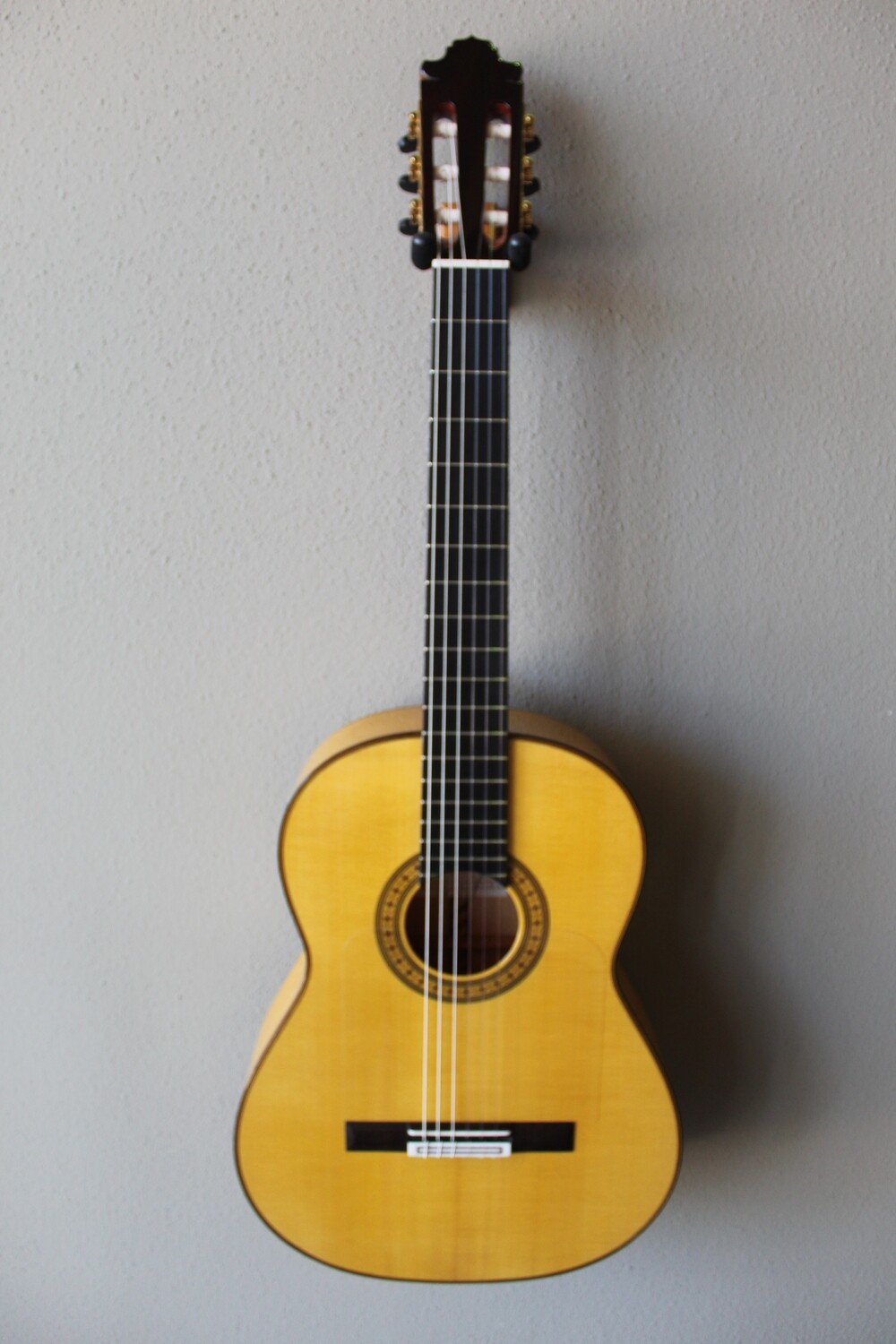 Francisco Navarro Vicente Amigo Signature Model Flamenco Blanca Guitar
SKU 643570161056
Product Details
This is a Brand New Francisco Navarro Vicente Amigo Signature Flamenco Blanca Guitar. It is 100% set up to Vicente Amigos Personal Specifications. The Guitar has a 660mm Scale Length, and a 52mm Nut Width. The Top is made of Solid European Spruce, and the Back and Sides are made of Solid Spanish Royal Cypress. Cedar Neck. Rosewood Bridge. Ebony Fretboard. Bone Nut and Saddle. All French Polish. There will only be 24 of these guitars made, and this is number 21. Finished by Francisco himself in late 2021. Nice, Low Action. Plays Beautifully! Watch Vicente himself playing one towards the end of the linked Youtube Video. Comes with a Brand New Hard Case. Free Shipping.
Save this product for later
Find out about more great products at our online store, on our Facebook page and on YouTube!